BL live adaptation of the manga 'Ame to Kiss'
Maeda Taiki works in a clothing store in Tokyo. He is a shy boy who has no confidence in himself and believes he is ugly. Yagii Haruhisa is the manager of the shopping center where Maeda works; he is handsome, kind, and popular with everyone. Maeda is secretly in love with Yagii, but he doesn't have any hope that his crush will ever notice him. However, one day at a party, Yagii kisses Maeda, much the later's surprise. Maeda's dreams seem to be becoming true as Yagii confess his love for him and soon they began a relationship. Despite loving each other, their happiness is short-lived since Yagii is transferred to another branch in Osaka. The distance, Maeda's anxiety and jealousy, as well his lack of confidence, threaten to destroy his relationship with Yagii forever.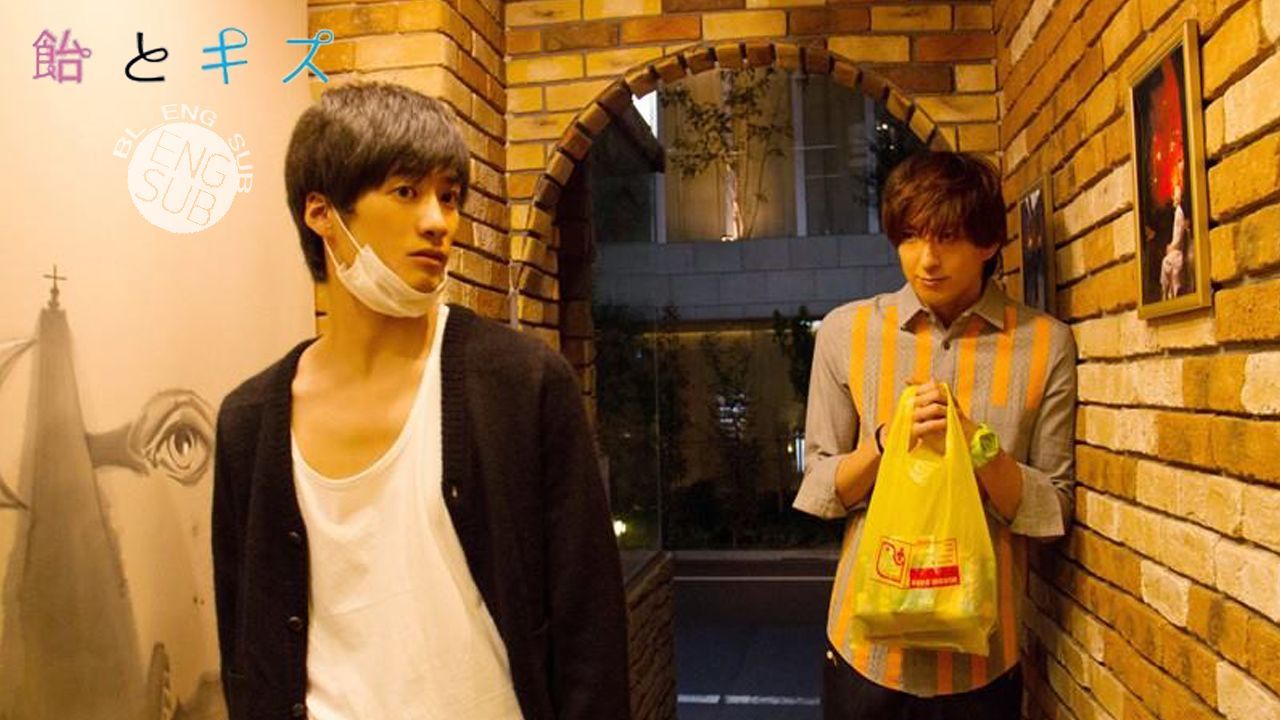 Alt. title: 飴とキス, Candy & Kiss , Ame to Kisu
Director: –
Country: Japan
Language: Japanese
Subtitle: English
Cast: Yu Yoshioka, Takuya Kishimoto
Duration: 1h 20 min.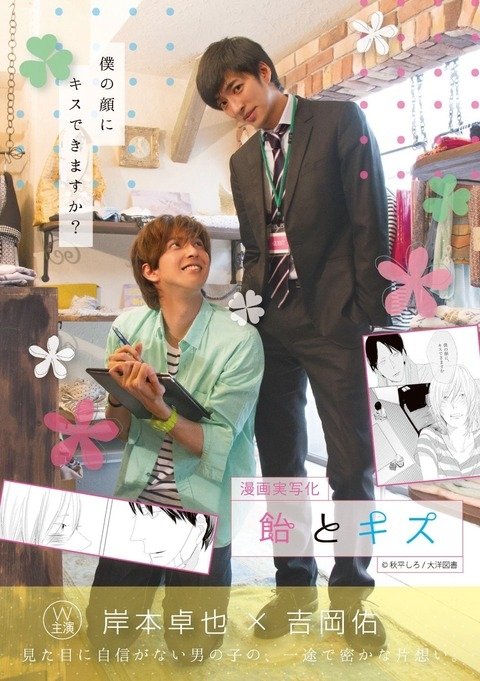 Boys Love, Yaoi, Shounen Ai, LGBTQ+, Gay Romance, LGBT Films, Queer Cinema, Same-Sex Love, Romantic Relationships, LGBT Representation, Love Triangle, Forbidden Love, Coming Out, LGBTQ Characters, Slice of Life, School Life, Drama, Comedy, Romance, Heartwarming, Emotional, Heartbreak, Tragic Love, Fantasy, Historical, Supernatural, Sci-Fi, Mystery, Action, Adventure, Thriller, Slice of Life, Hidden Feelings, Embracing Identity, Acceptance, Self-Discovery, Identity Crisis, Friendship, Intimacy, Sensual, Jealousy, Betrayal, Longing, Unrequited Love, Passion, Connection, Heartfelt, Affection, Tension, Intense Chemistry, Emotional Rollercoaster, Intense, Heartwrenching, Happy Ending, Bittersweet, Heartfelt Confessions, Character Development, Romantic Gestures, Secret Love, Closeted, Love Confessions, Drama-packed, Heartfelt Moments, Romantic Tension, Kisses, LGBTQ Themes, LGBTQ Relationships, LGBTQ Representation, LGBTQ Subtext, Emotional Depth, Emotional Vulnerability, Passionate Romance, Struggle for Acceptance, LGBTQ Community, Heartfelt Emotions, Romantic Sparks, Intense Desires, Soulmates, Complex Relationships, Relationship Struggles, Emotional Turmoil, Love and Acceptance, LGBTQ Youth, Challenging Norms, Diverse Love Stories, Realistic Portrayals, Love and Sacrifice, Intimate Moments, Sincere Affection, Romantic Chemistry, Enduring Love, Emotional Journeys, LGBTQ Awareness, Healing Love, Redemption, Love Beyond Boundaries, Love Across Cultures, LGBTQ Issues, Complex Characters, Introspection, Hidden Desires, Identity Acceptance, Love and Friendship.
Facebook Comments