Alt. title:
ギヴン ; 吉缘 -given-
Description:
It's stuck deep inside me and I can't get it out of my head. Mafuyu's voice is an insane and dangerous weapon."
That day, I started to feel that playing the guitar and playing basketball, both of which I liked very much previously, was becoming boring.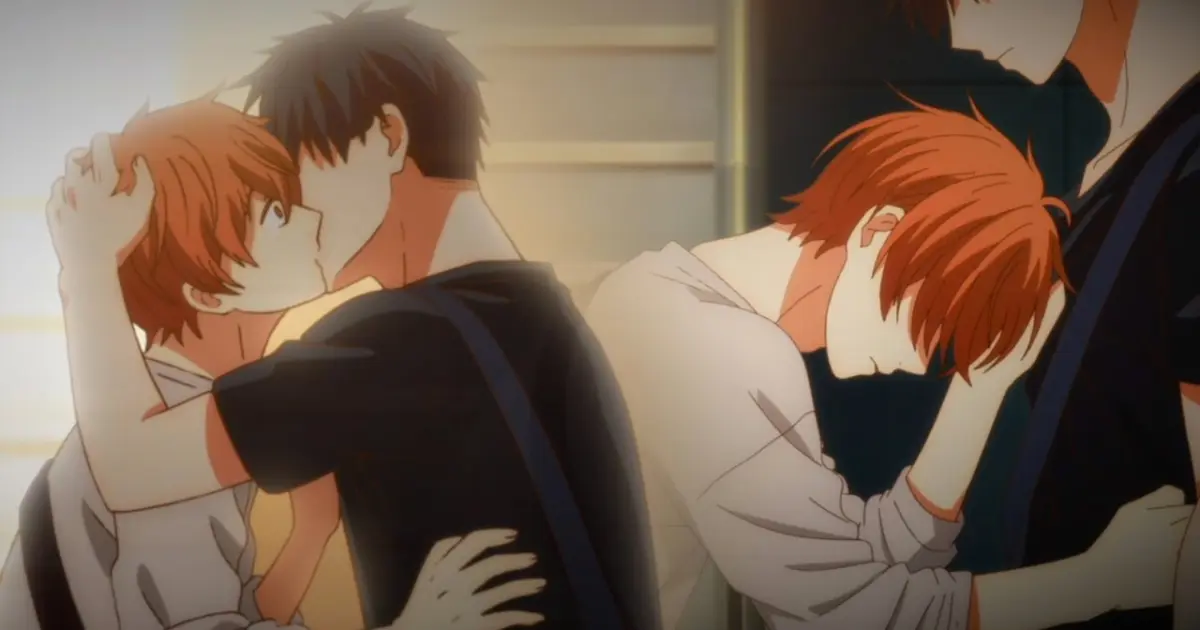 Uenoyama meets Mafuyu who's holding onto a broken guitar. The moment Uenoyama finishes fixing the guitar, Mafuyu becomes completely attached to him. However, hearing Mafuyu's song by chance leaves a deep impression on Uenoyama. An alternative love drawn by Kizu Natsuki!
Spread the love While busking, Bum Soo falls for his fan Hyun Woo and realizes his musical identity. Producer Hee Jin wants Bum Soo to be a successful singer, but Bum Soo just wants to make good music. Alt. title: 속삭이듯 해줘 Country: South Korea Subtitle: English Cast: Kim Soo Ah, Kim Jin Tae Duration:…

Spread the love On his birthday, Med, a kind heir to a rich family, dies mysteriously and becomes a ghost. For 20 years, he waits in the graveyard for someone to visit so that he is able to reincarnate. However, his plan for reincarnation changes completely when he spots Thun, a young boy who is…

Spread the love BL live adaptation of the manga 'Ame to Kiss' Maeda Taiki works in a clothing store in Tokyo. He is a shy boy who has no confidence in himself and believes he is ugly. Yagii Haruhisa is the manager of the shopping center where Maeda works; he is handsome, kind, and popular…
Boys Love, Yaoi, Shounen Ai, LGBTQ+, Gay Romance, LGBT Films, Queer Cinema, Same-Sex Love, Romantic Relationships, LGBT Representation, Love Triangle, Forbidden Love, Coming Out, LGBTQ Characters, Slice of Life, School Life, Drama, Comedy, Romance, Heartwarming, Emotional, Heartbreak, Tragic Love, Fantasy, Historical, Supernatural, Sci-Fi, Mystery, Action, Adventure, Thriller, Slice of Life, Hidden Feelings, Embracing Identity, Acceptance, Self-Discovery, Identity Crisis, Friendship, Intimacy, Sensual, Jealousy, Betrayal, Longing, Unrequited Love, Passion, Connection, Heartfelt, Affection, Tension, Intense Chemistry, Emotional Rollercoaster, Intense, Heartwrenching, Happy Ending, Bittersweet, Heartfelt Confessions, Character Development, Romantic Gestures, Secret Love, Closeted, Love Confessions, Drama-packed, Heartfelt Moments, Romantic Tension, Kisses, LGBTQ Themes, LGBTQ Relationships, LGBTQ Representation, LGBTQ Subtext, Emotional Depth, Emotional Vulnerability, Passionate Romance, Struggle for Acceptance, LGBTQ Community, Heartfelt Emotions, Romantic Sparks, Intense Desires, Soulmates, Complex Relationships, Relationship Struggles, Emotional Turmoil, Love and Acceptance, LGBTQ Youth, Challenging Norms, Diverse Love Stories, Realistic Portrayals, Love and Sacrifice, Intimate Moments, Sincere Affection, Romantic Chemistry, Enduring Love, Emotional Journeys, LGBTQ Awareness, Healing Love, Redemption, Love Beyond Boundaries, Love Across Cultures, LGBTQ Issues, Complex Characters, Introspection, Hidden Desires, Identity Acceptance, Love and Friendship.
Facebook Comments