"Eiga Given" is a 2020 Japanese animated movie directed by Hikaru Yamaguchi and based on the manga series of the same name by Natsuki Kizu. The movie follows the story of four high school students who form a band called "Given" and explores their relationships with each other as they work to create music together.
The movie is a continuation of the "Given" anime series that aired in 2019 and serves as a conclusion to the story. The movie does a great job of continuing the emotional and romantic themes of the series while providing closure to the story.
One of the strengths of the movie is the depth of its characters. The main characters are all well-developed, and their emotions and motivations are explored in a way that feels genuine and relatable. The relationship between the two main characters, Mafuyu and Ritsuka, is particularly well-done and carries a lot of emotional weight.
The animation and music in the movie are also excellent. The concert scenes are visually stunning and the music is beautifully performed. The songs in the movie are all original and help to enhance the emotional impact of the story.
Overall, "Eiga Given" is a must-watch for fans of the "Given" anime series, and it also stands on its own as a powerful story about love, loss, and the power of music. It is a beautifully animated and emotionally resonant movie that will leave a lasting impression on its viewers.
Alt. title: Eiga Given, 映画 ギヴン
Aired: Aug 22, 2020
Duration: 59 min.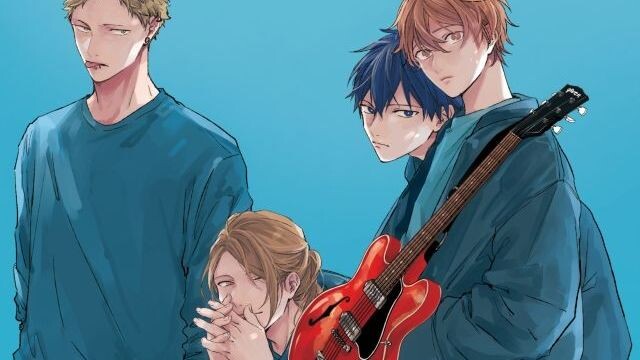 Spread the love While busking, Bum Soo falls for his fan Hyun Woo and realizes his musical identity. Producer Hee Jin wants Bum Soo to be a successful singer, but Bum Soo just wants to make good music. Alt. title: 속삭이듯 해줘 Country: South Korea Subtitle: English Cast: Kim Soo Ah, Kim Jin Tae Duration:…

Spread the love On his birthday, Med, a kind heir to a rich family, dies mysteriously and becomes a ghost. For 20 years, he waits in the graveyard for someone to visit so that he is able to reincarnate. However, his plan for reincarnation changes completely when he spots Thun, a young boy who is…

Spread the love BL live adaptation of the manga 'Ame to Kiss' Maeda Taiki works in a clothing store in Tokyo. He is a shy boy who has no confidence in himself and believes he is ugly. Yagii Haruhisa is the manager of the shopping center where Maeda works; he is handsome, kind, and popular…
Facebook Comments