Adapted from the manga "Senpai, Danjite Koidewa!" (先輩、断じて恋では!) by Harekawa Shinta (晴川シンタ).
Yanase has worked as a 3D CG designer all across the world. Now back in Japan, Yanase is training a newbie by the name of Kaneda Yuki. There's only one issue: Kaneda is super unfriendly towards Yanase, leaving Yanase frustrated and disappointed. With a new project where they will have to work side by side, how can these two overcome their different personalities?
Alt. title: 先輩、断じて恋では!, Senpai, I'm in Love! , Senpai, This Can't be Love! , Senior, Definitely in Love! , Senpai, Danjite Koi de wa! , Senpai, Danjite Koi deha!
Subtitle: English
Episodes: 8
Duration: 25 min. per ep.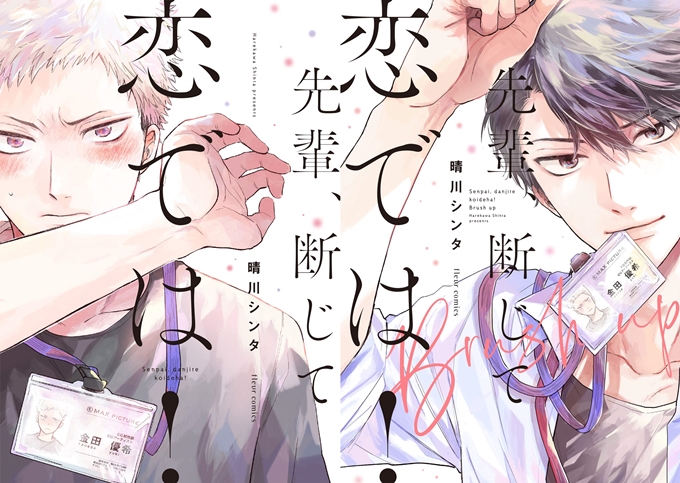 Spread the love While busking, Bum Soo falls for his fan Hyun Woo and realizes his musical identity. Producer Hee Jin wants Bum Soo to be a successful singer, but Bum Soo just wants to make good music. Alt. title: 속삭이듯 해줘 Country: South Korea Subtitle: English Cast: Kim Soo Ah, Kim Jin Tae Duration:…

---

Spread the love On his birthday, Med, a kind heir to a rich family, dies mysteriously and becomes a ghost. For 20 years, he waits in the graveyard for someone to visit so that he is able to reincarnate. However, his plan for reincarnation changes completely when he spots Thun, a young boy who is…

---

Spread the love BL live adaptation of the manga 'Ame to Kiss' Maeda Taiki works in a clothing store in Tokyo. He is a shy boy who has no confidence in himself and believes he is ugly. Yagii Haruhisa is the manager of the shopping center where Maeda works; he is handsome, kind, and popular…

---
Facebook Comments