The Cornered Mouse Dreams of Cheese
Alt. title:
窮鼠はチーズの夢を見る
Kyuso wa Chizu no Yume wo Miru
Otomo Kyoichi works at an advertising company. He has an indecisive personality. Even though he is married, he repeatedly has affairs. One day, a man appears in front of Kyoichi. The man is Imagase Wataru. Wataru graduated from the same university as Kyoichi. It's the first time they have met since Kyoichi graduated. Wateru currently works for a jack of all trades agency that does anything for their customers. He is sent by Kyoichi's wife to investigate whether Kyoichi is having an affair. Wataru tells Kyoichi that he has liked him for the past 7 years. He also tells Kyoichi that he wants to have a sexual relationship with him and in return he won't tell his wife about his infidelity.
~~ Based on manga "Kyuso wa Chizu no Yume wo Miru" by Setona Mizushiro.
Director: Yukisada Isao
Country: Japan
Subtitle: English
Release Date: Sep 11, 2020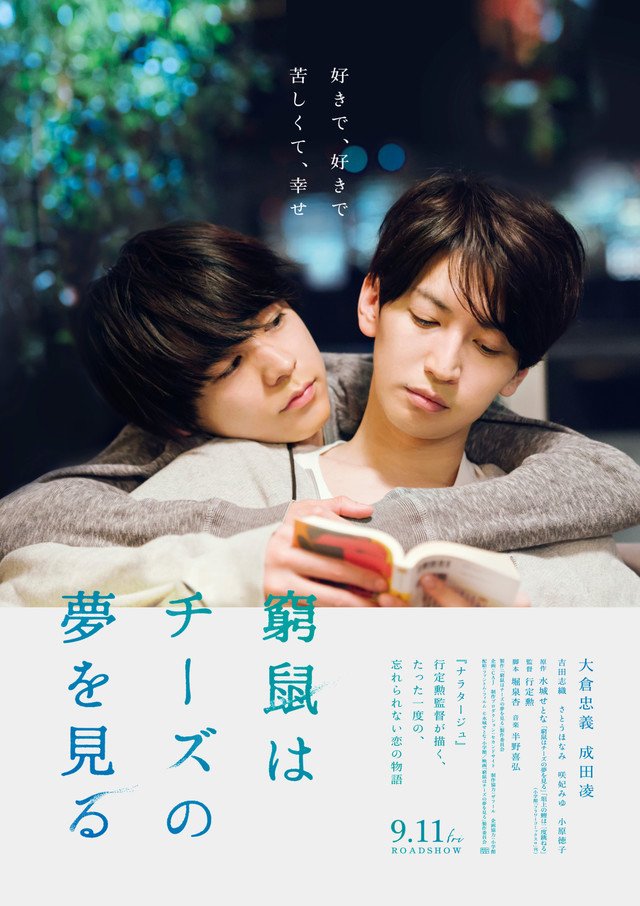 Facebook Comments