"I want to grow up quicker, so I can date Minato-san."
Minato Akira inherited his grandfather's coin laundry. And so, the middle-aged former corporate drone, Akira, peacefully ran the well-loved coin laundry. One day, a high-school student, Katsuki Shintaro, enters the coin laundry. Despite the difference in age, they quickly became friends. However, Shintaro suddenly finds out that Akira is gay.
Alt. title: みなと商事コインランドリー, Minato Coin Laundry , Minato Trading Coin Laundry , Wash My Heart! , Minato's Laundromat , Minato Shouji Koin Randorii
Subtitle: English
Episodes: 12
Duration: 30 min. per ep.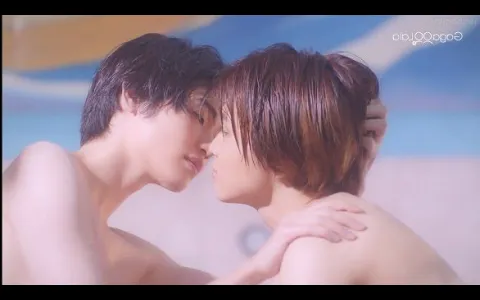 Spread the love While busking, Bum Soo falls for his fan Hyun Woo and realizes his musical identity. Producer Hee Jin wants Bum Soo to be a successful singer, but Bum Soo just wants to make good music. Alt. title: 속삭이듯 해줘 Country: South Korea Subtitle: English Cast: Kim Soo Ah, Kim Jin Tae Duration:…

Spread the love On his birthday, Med, a kind heir to a rich family, dies mysteriously and becomes a ghost. For 20 years, he waits in the graveyard for someone to visit so that he is able to reincarnate. However, his plan for reincarnation changes completely when he spots Thun, a young boy who is…

Spread the love BL live adaptation of the manga 'Ame to Kiss' Maeda Taiki works in a clothing store in Tokyo. He is a shy boy who has no confidence in himself and believes he is ugly. Yagii Haruhisa is the manager of the shopping center where Maeda works; he is handsome, kind, and popular…
Facebook Comments